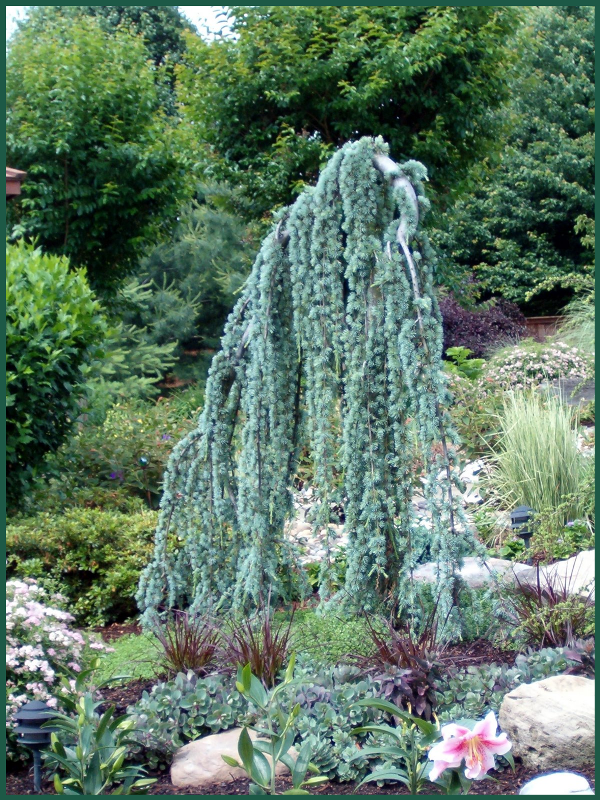 Weeping Blue Atlas Cedar
Cedrus atlantica glauca 'pendula'
Height: Spread:
Sester 's Dwarf Blue Spruce
Picea pungens glauca 'Sester Dwarf'
Height: 6′ Spread: 4′
A slow-growing small variety of Colorado Spruce, with a tight conical form that requires little pruning and standout blue-green foliage. An ideal tree for the yard or lawn.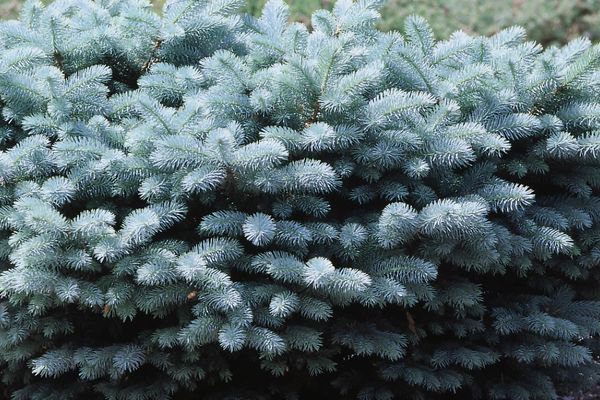 Globe Blue Spruce
Picea pungens glauca 'Globosa'
Height: 3-5′ Spread: 5-6′
Very popular globe-shaped dwarf cultivar of blue spruce. Characteristic pale blue-green foliage and dense branching. Prune out any upright shoots to maintain shape. Stands out in a group planting or as a landscape accent.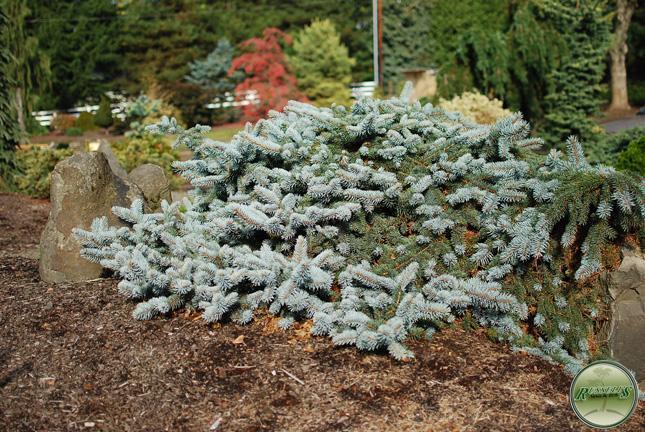 Procumbens Colorado Blue Spruce
Picea pungens glauca 'Procumbens'
Height: 1-2′ Spread: 5-8′
Groundcover evergreen shrug. Spreads out in a low undulation; silvery-blue foliage makes a dramatic statement when allowed to roam over and amongst stones and rock walls.
The Blues Blue Spruce
Picea pungens 'The Blues'
Height: 6′ Spread: 5′
A strongly weeping spruce whose irregular branching and dramatic drooping make each plant unique. Bright silver-blue to blue-green foliage. A powerful focal point in a rock garden or woodland landscape.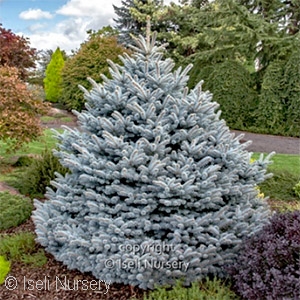 R H Montgomery Spruce
Picea pungens 'R. H. Montgomery'
Height: 8-12′ Spread: 6′
True dwarf form of Colorado Blue Spruce with outstanding bright blue color. Forms a globe when young but becomes a broad cone when mature.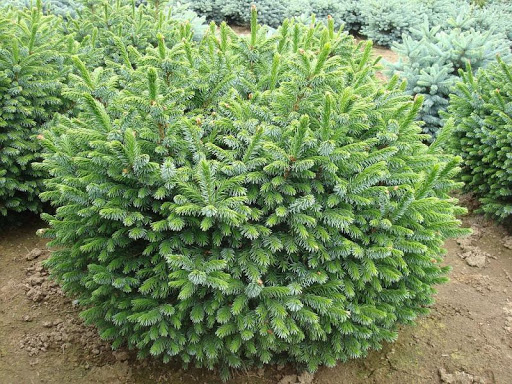 Dwarf Serbian Spruce
Picea omorika 'Nana'
Height: 4-8′ Spread: 4-8′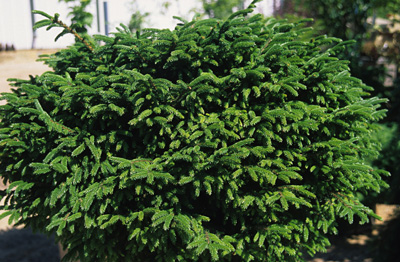 Dwarf Oriental Spruce
Picea orientalis 'Bergman's Gem'
Height 3-6′ Spread 2-5′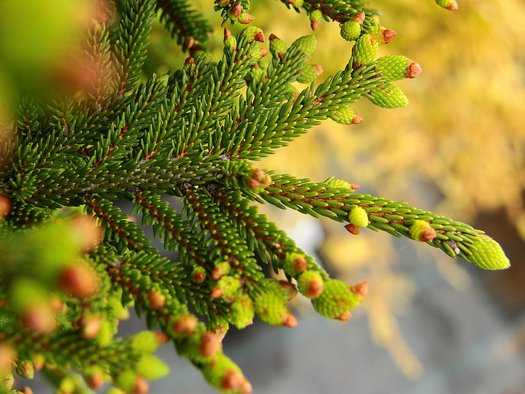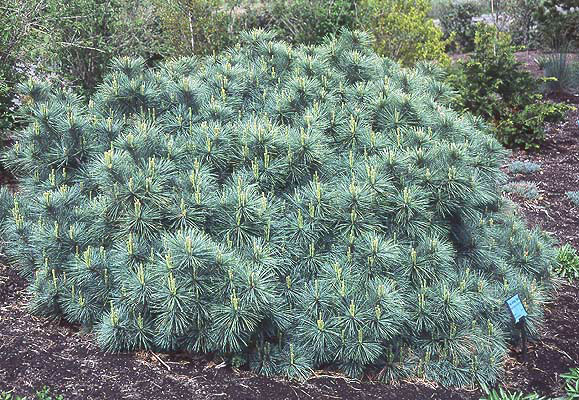 Dwarf White Pine
Pinus strobus 'Nana'
Height: 7′ Spread: 12′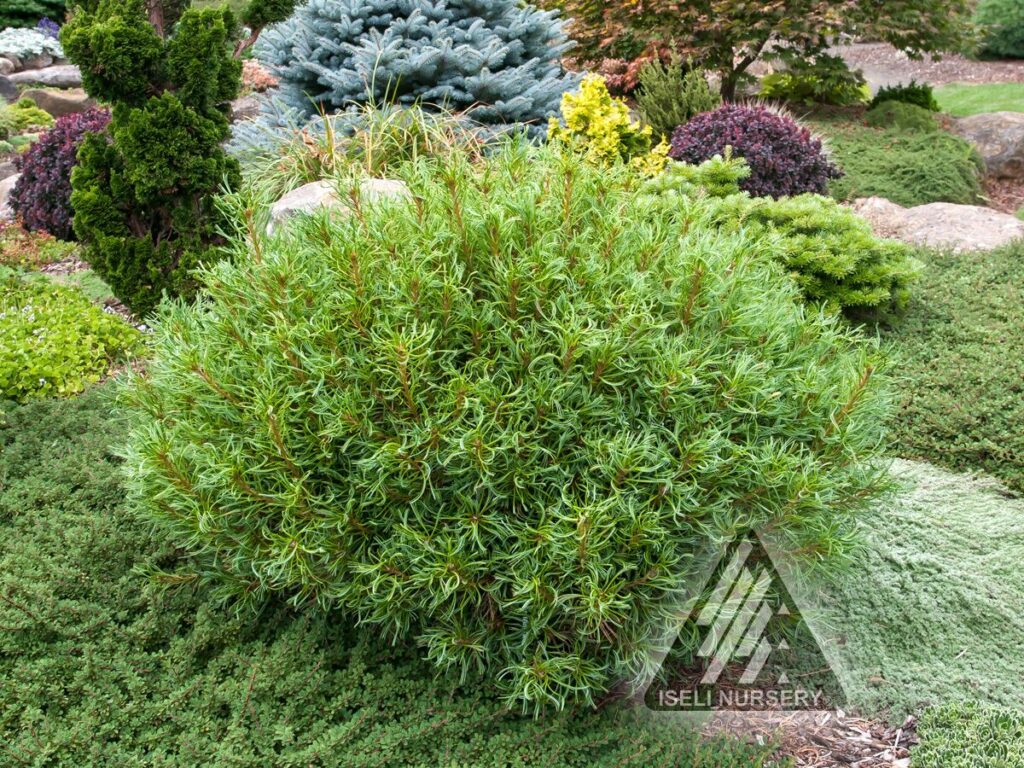 Mini Twists Dwarf Eastern White Pine
Pinus strobus 'Mini Twists'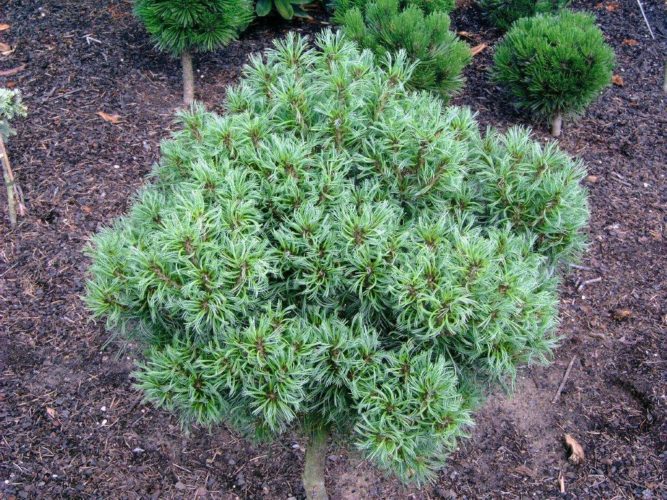 Height: 3-5′ Spread: 4′
Vercurve Eastern White Pine
Pinus strobus 'Vercurve'
Height: 5′ Spread: 4′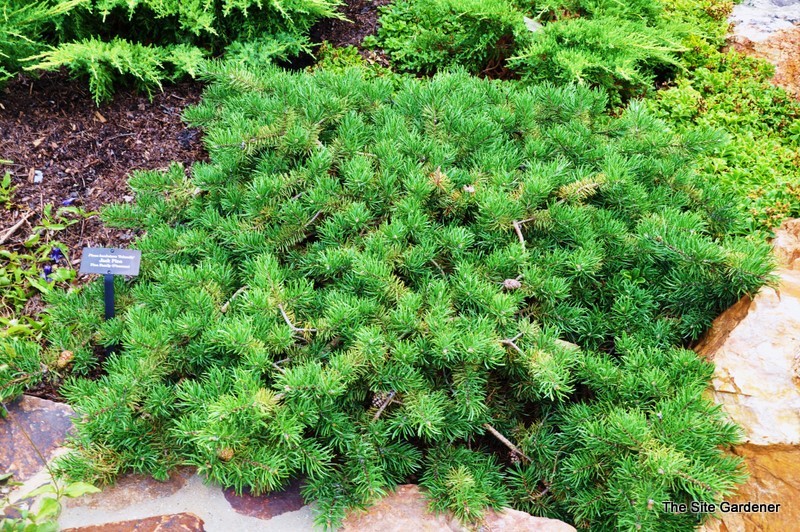 Schoodic Jack Pine
Pinus banksiana 'Schoodic'
Height: 2′ Spread: 4′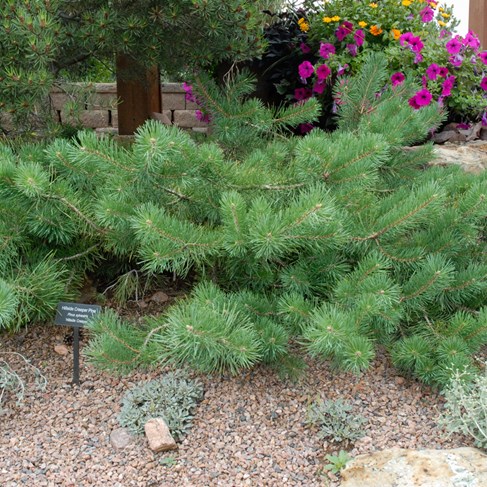 Hillside Creeper Scotch Pine
Pinus sylvestris 'Hillside Creeper'
Height: 2′ Spread: 5′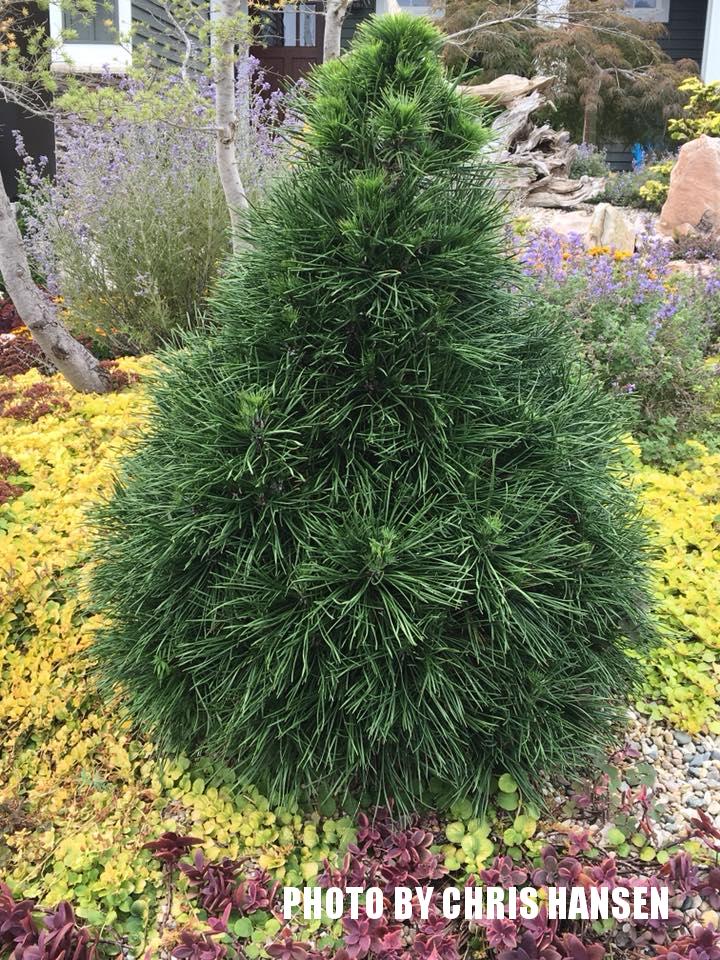 Green Penguin Scotch Pine
Pinus sylvestris 'Green Penguin'
Height: 4′ Spread: 18″