Evergreen trees are the back bone of the winter landscape, adding interest and life. They are excellent plants for specimen or group plantings. When given sufficient room to grow, most will occupy a large area. Some of the taller- growing varieties will give good wind protection when planted on north or west exposures, aiding in energy conservation.
Arborvitae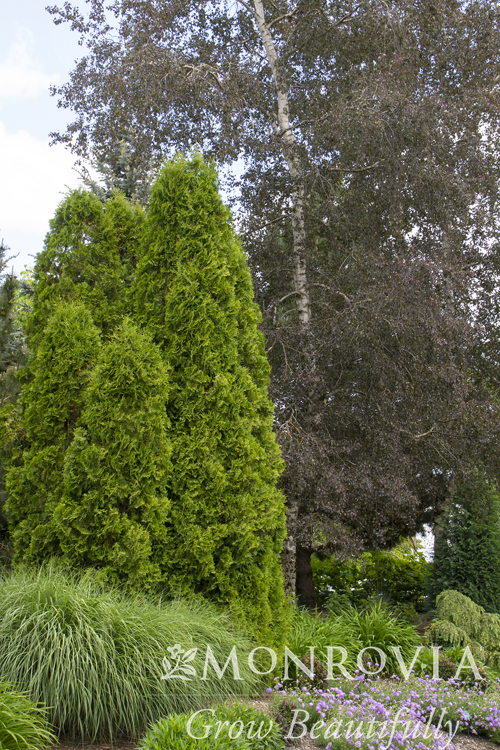 Degroots Arborvitae
Thuja occidentalis 'Degroot's Spire'
Upright, narrow form.
Height: 12′
Spread: 4′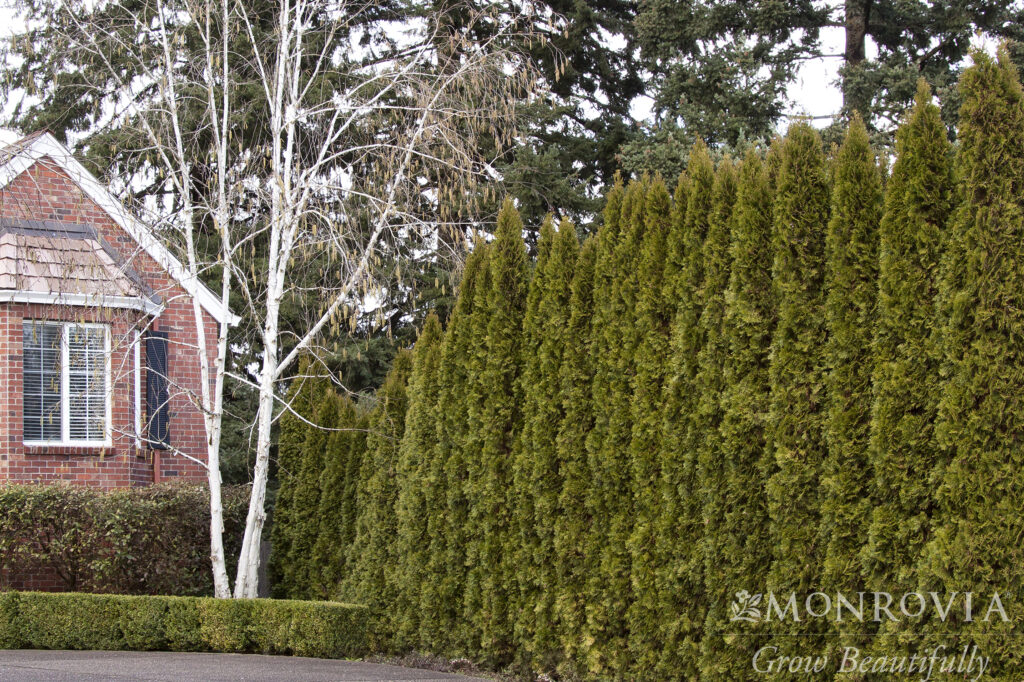 Emerald Green Arborvitae
Thuja occidentalis 'Smaragd'
Narrow form.
Height: 15′
Spread: 3-4′

Green Giant Arborvitae
Thuja (standish x plicata) 'Green Giant'
Height: 25-30′
Spread: 8-10′

Yellow Ribbon Arborvitae
Thuja occidentalis 'Yellow Ribbon'
Height: 8-10′
Spread: 2-3′

Hetz Midget Arborvitae
Thuja occidentalis 'Hetz Midget'
Height: 3-4′
Spread: 3-4′

Virginian Arborvitae
Thuja plicata x standishii
Height: 15′
Spread: 7′

Zebrina Arborvitae
Thuja plicata 'Zebrina'
Height: 40′ m
Cedar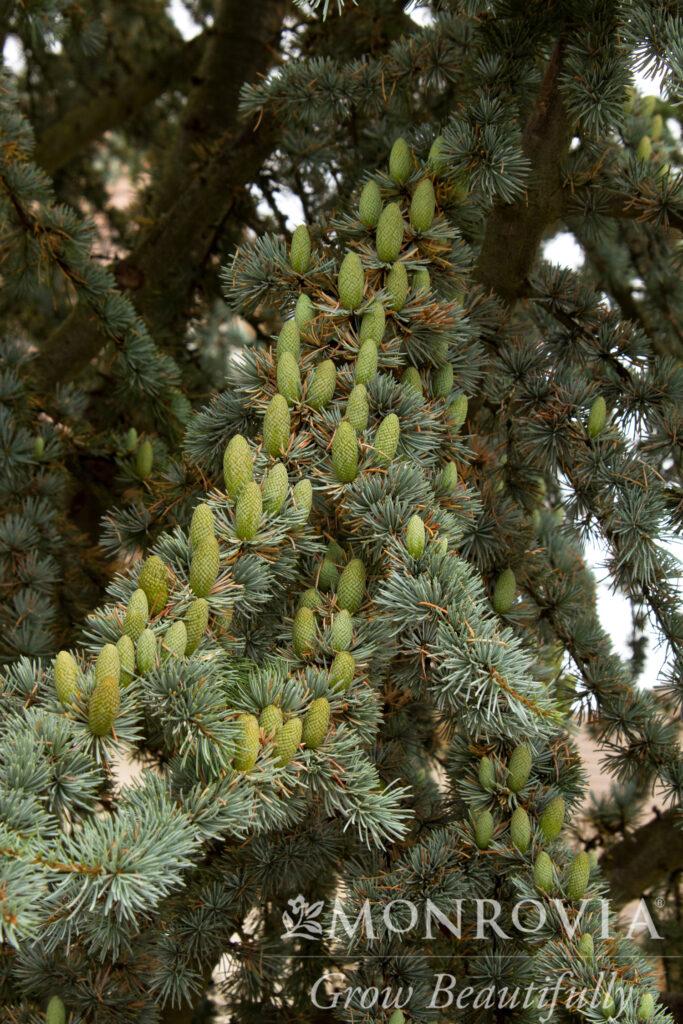 Blue Atlas Cedar
Cedrus atlantica 'Glauca'
Height: 40-60′
Spread: 30-40′

Incense Cedar
Calocedrus decurrens
Height: 15-20′
Spread: 8-10′

Sunshine Western Red Cedar
Thuja plicata 'Sunshine'
Height: 15-20′, 60-70′ m
Spread: 5-6′
Fir

Arizona Fir
Abies Lasiocarpa
Height: 10-15′
Spread: 6-10′

Korean Fir
Abies koreana
Height: 15-30′ m
Spread: 15′ m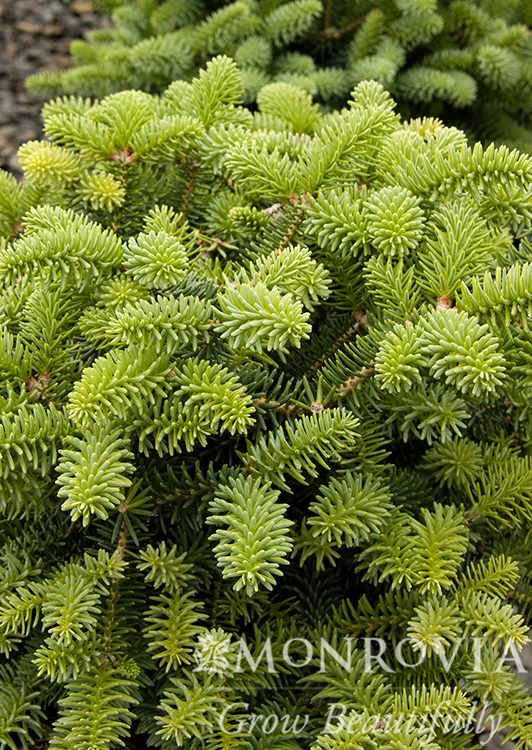 Blue Spanish Fir
Abies pinsapo 'Glauca'
Height: 60-80′
Spread: 15-30′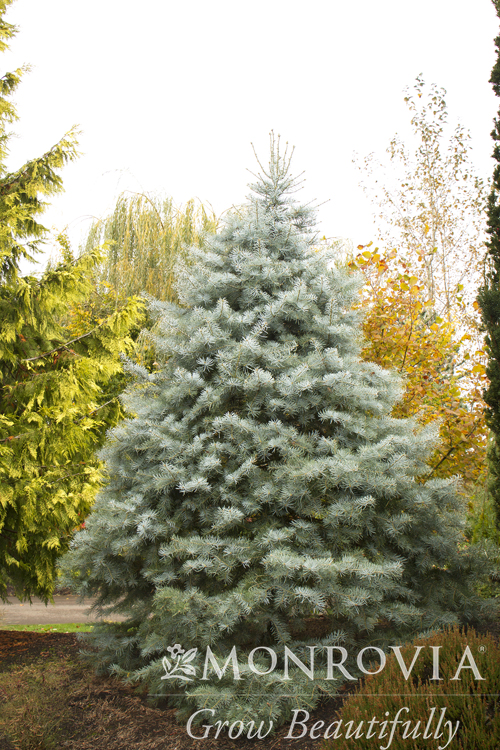 White Fir
Abies concolor
Height: 7-10′, 30-50′ m
Spread: 3-4′, 20′ m
Giant Sequoia
Sequoiadendron giganteum

Height: up to 100′
Spread:
Juniper- Spreading

Arcadia Juniper
Juniperus sabina 'Arcadia'
Height: 1′
Spread: 6-8′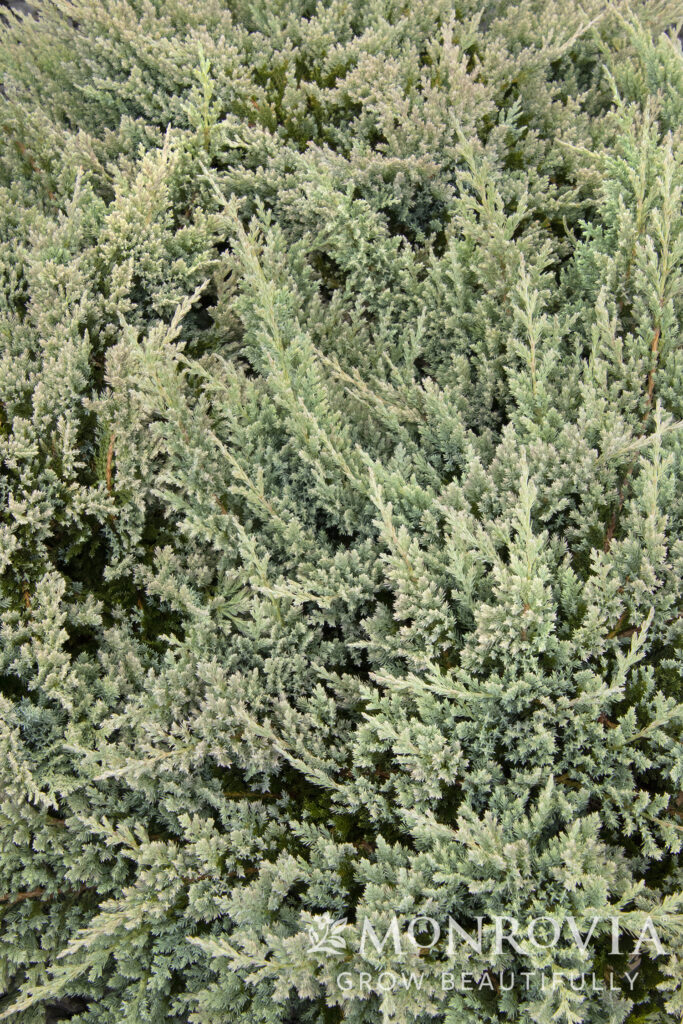 Blue Chip Juniper
Juniperus horizontalis 'Blue Chip'
Height: 1′
Spread: 6-8′

Blue Rug Juniper
Juniperus horizontalis 'Wiltonii'
Height: 6″
Spread: 6-8′

Buffalo Juniper
Juniperus sabina 'Buffalo'
Height: 1′
Spread: 8′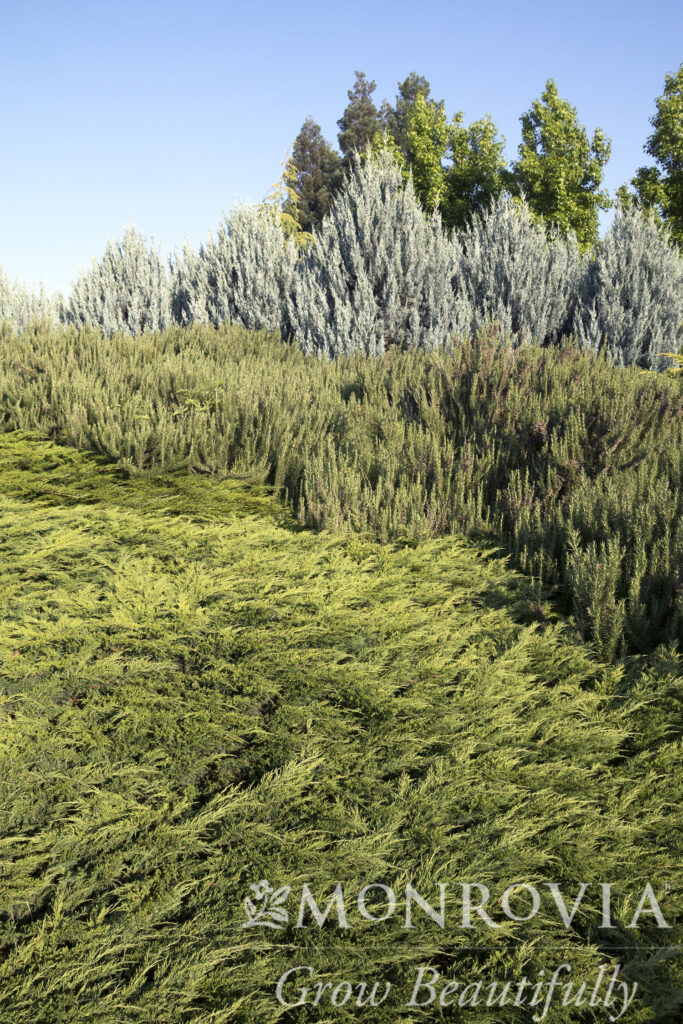 Calgary Carpet Juniper
Juniperus sabina 'Monna'
Height: 9″
Spread: 10′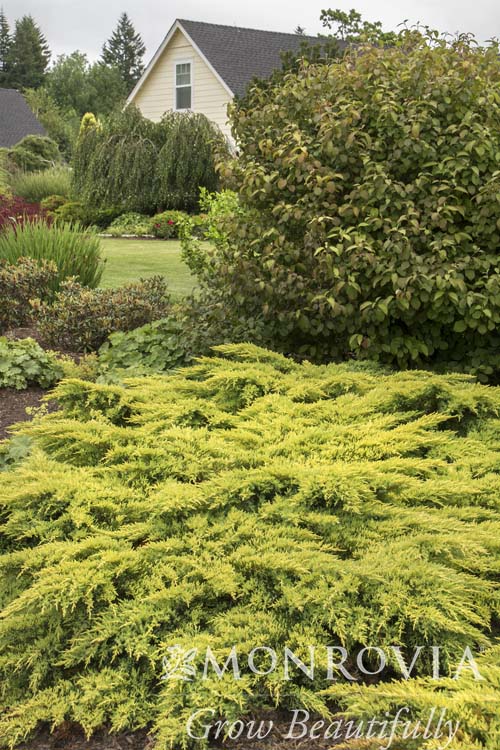 Daubs Frosted Juniper
Juniperus chinensis 'Daub's Frosted'
Height: 15″
Spread: 5′

Greenmound Juniper
Juniperus procumbens cvs. 'Greenmound'
Height: 8-12″
Spread: 4-6′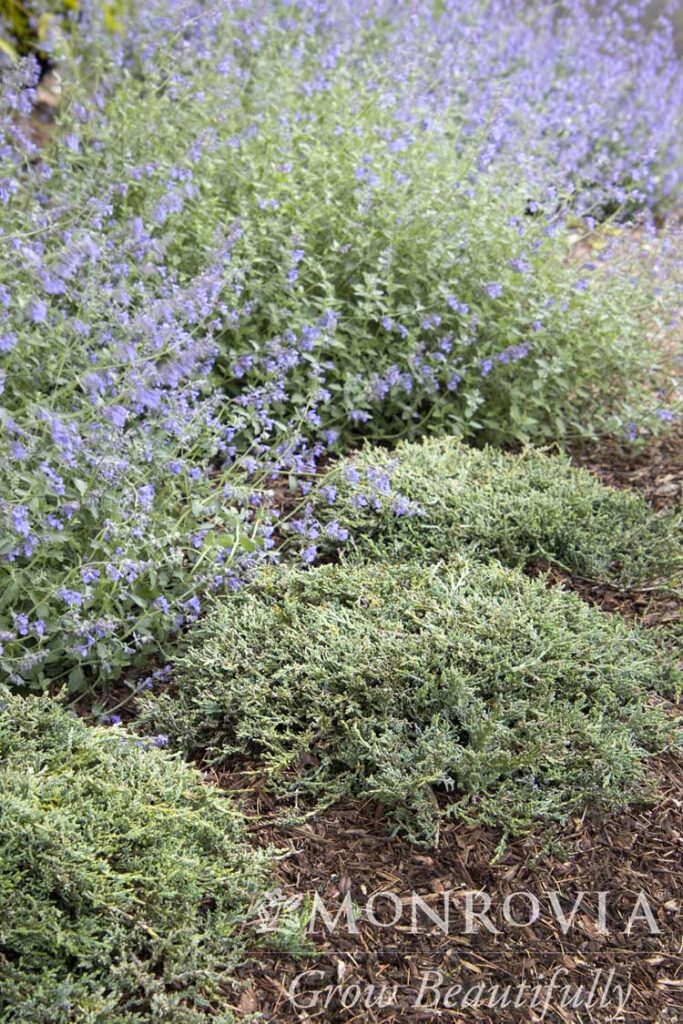 Icee Blue Juniper
Juniperus horizontalis 'Monber'
Height: 4″
Spread: 8′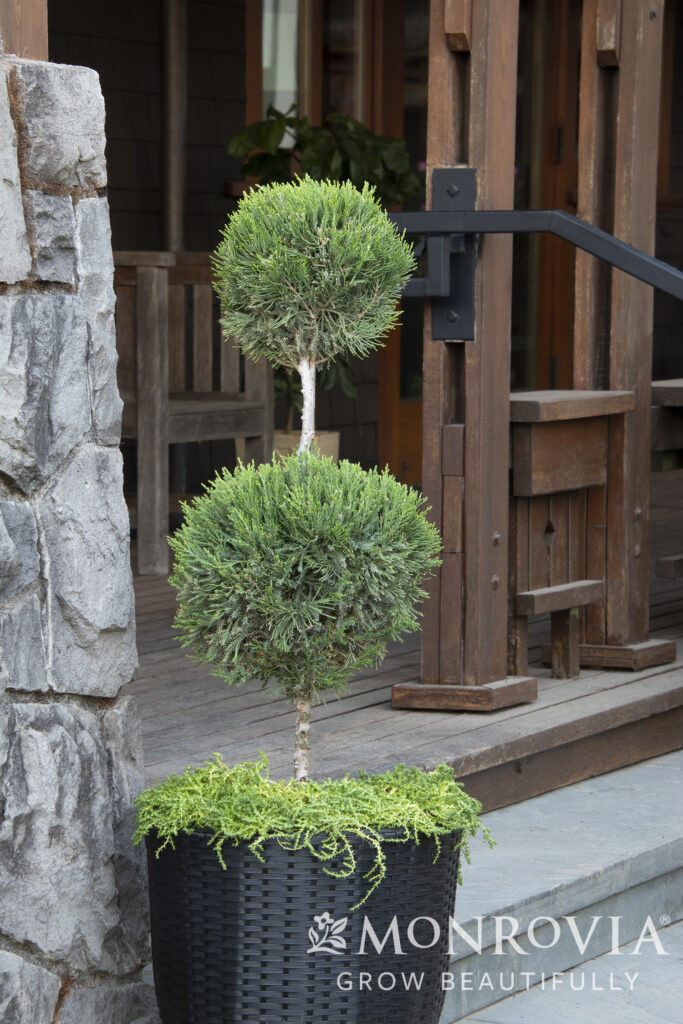 Mint Julep Juniper
Juniperus chinensis 'Monlep'
Height: 4-6′
Spread: 6-8′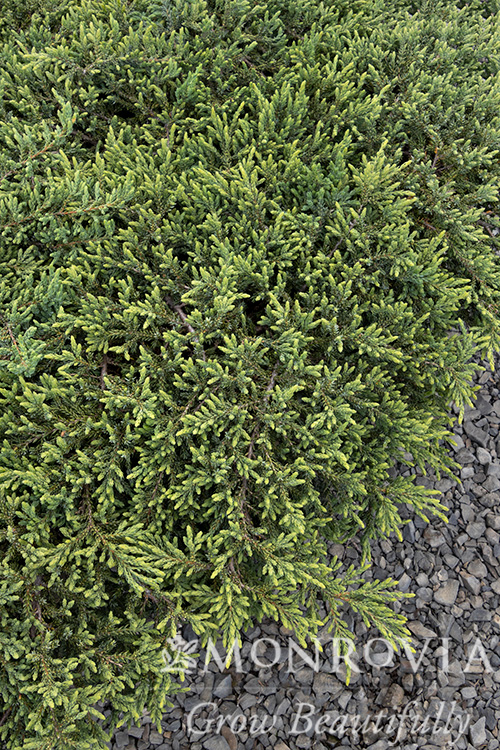 Mountain Juniper
Juniperus communis var. montana (var. jackii)
Height: 3-6″
Spread: 3-6′

Scandia Juniper
Juniperus sabina 'Scandia'
Height: 1′
Spread: 8′
Juniper- Midsize

Sea Green Juniper
Juniperus chinensis cvs. 'Sea Green'
Height: 6-8′
Spread: 6-8′
Juniper- Upright

Blue Arrow Juniper
Juniperus scopulorum 'Blue Arrow'
Height: 12-15′
Spread: 2′

Blue Point Juniper
Juniperus chinensis 'Blue Point'
Height: 12′
Spread: 8′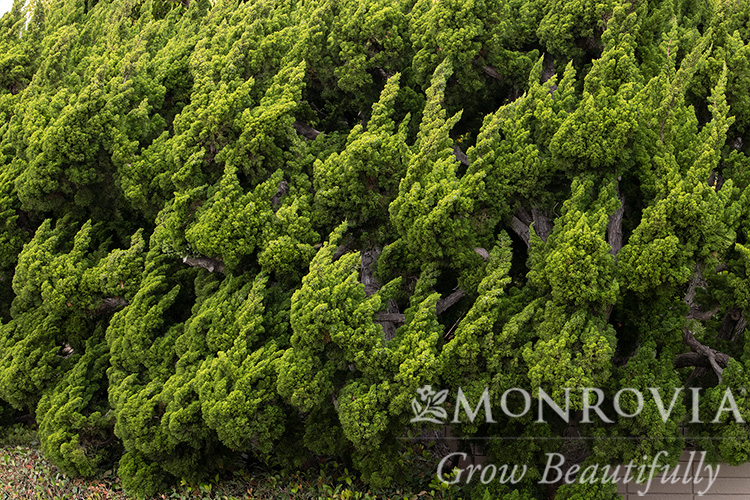 Hollywood Juniper
Juniperus chinensis 'Torulosa'
Height: 15′
Spread: 10′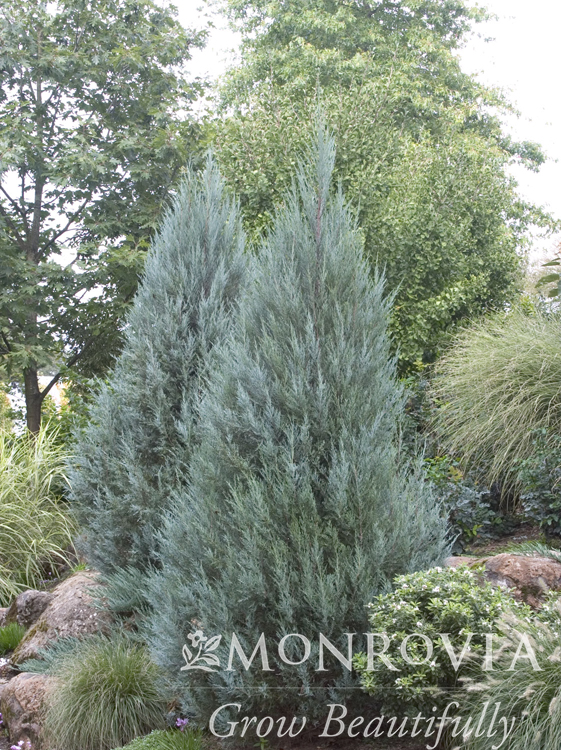 Moonglow Juniper
Juniperus scopulorum 'Moonglow'
Height: 20′
Spread: 8′

Spearmint Juniper
Juniperus chinensis cvs. 'Spearmint'
Height: 12-15′
Spread: 6-8′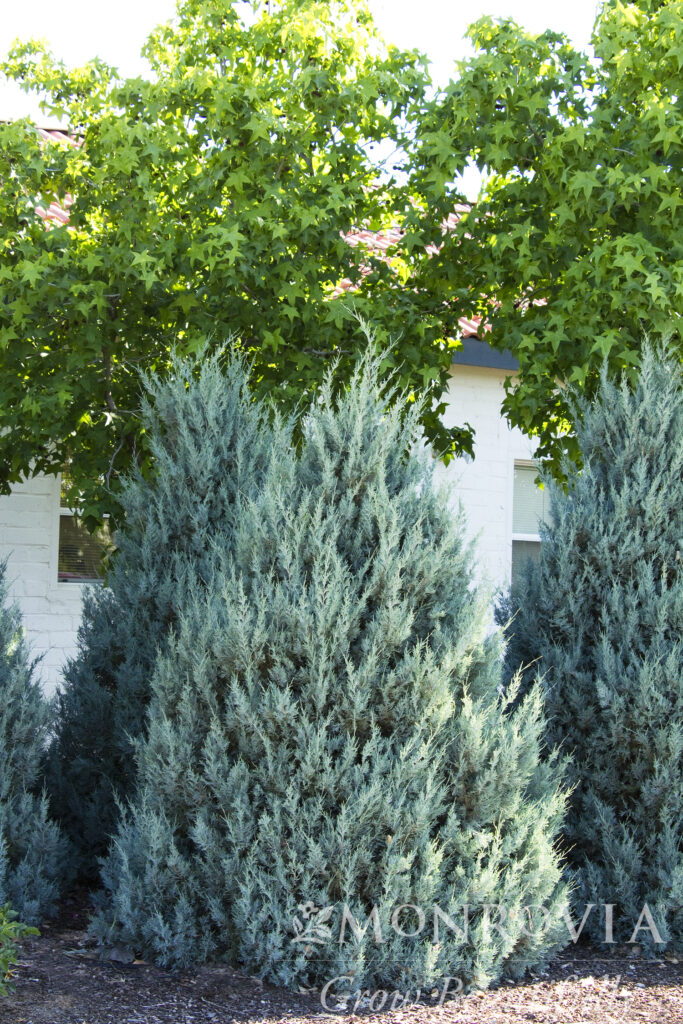 Wichita Blue Juniper
Juniperus scopulorum 'Wichita Blue'
Height: 10-15′
Spread: 4-6′
Pine
Austrian Pines

Compact Austrian Pine
Pinus nigra 'Compacta'
Height: 15′
Spread: 8-10′

Hornbrook Austrian Pine
Pinus nigra 'Hornbrookiana'
Height: 4-10′ m
Spread: 4-10′ m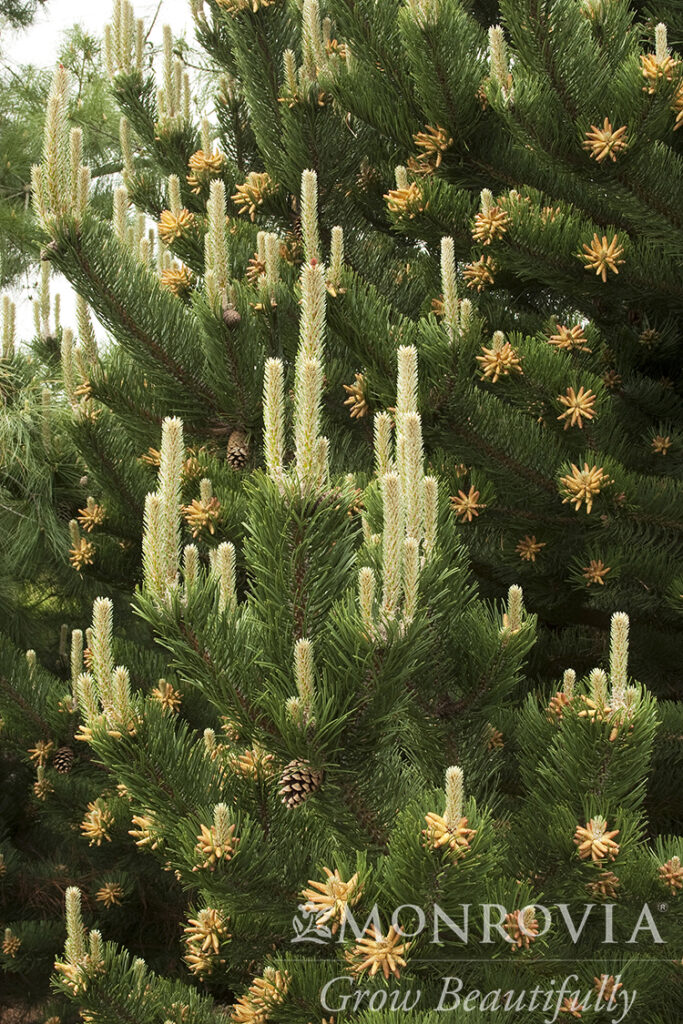 Oregon Green Austrian Pine
Pinus nigra 'Oregon Green'
Height: 18-20′
Spread: 15′
Bosnian Pine
Pinus leucodermis

Bristle Cone Pine
Pinus aristata

Height: 20-40′
Spread: 15-20′
Eastern White Pines

Columnar Eastern White Pine
Pinus strobus 'Fastigiata'
Height: 25-40′
Spread: 10′

Contorted Eastern White Pine
Pinus strobus 'Contorta'
Height: 15-20′
Spread: 12′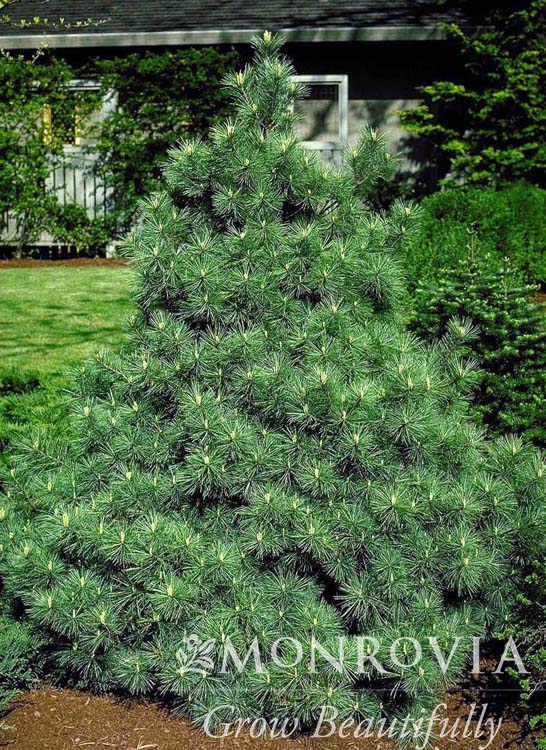 Eastern White Pine
Pinus strobus
Height: 50-80′
Spread: 15-20′

Stowe Pillar Eastern White Pine
Pinus strobus 'Stowe Pillar'
Height: 8-12′ m
Spread: 2-3′ m

Weeping Eastern White Pine
Pinus strobus 'Pendula'
Height: 15′ m
Spread: 10′ m
Jefferey Pine
Pinus jeffereyi

Height: 30-40′
Spread: 15-20′
Limber Pines
Vanderwolf Pine
Pinus flexilis 'Vanderwolf's Pyramid'
Height: 40′
Spread: 20′
Pinyon Pines

Double Needle Pinyon Pine
Pinus edulis
Height:10-20′
Spread: 10-20′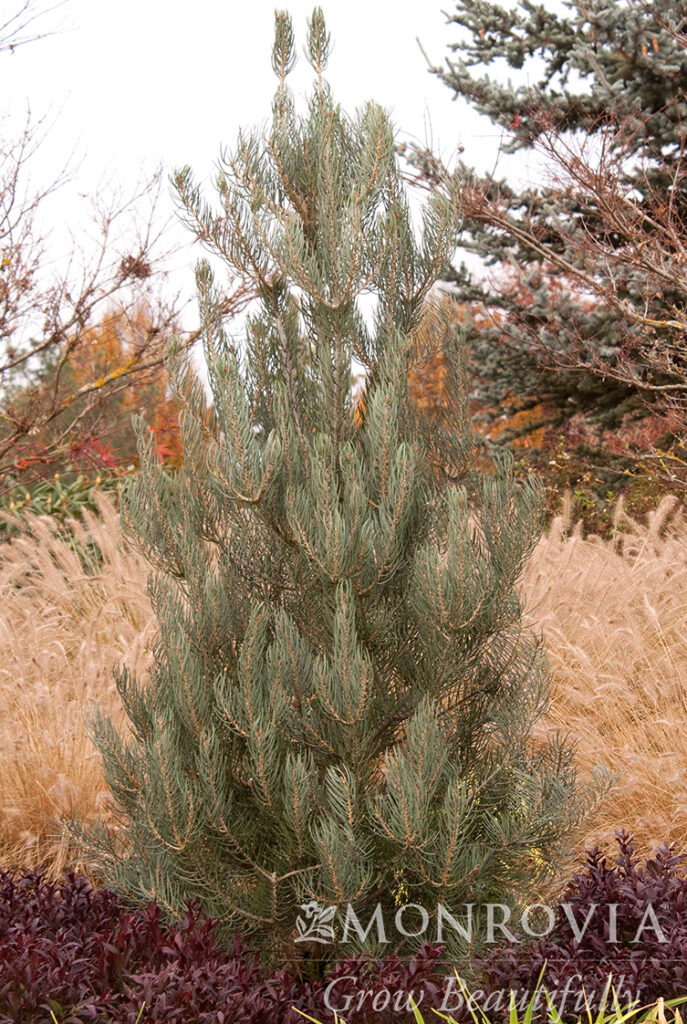 Single Needle Pinyon Pine
Pinus monophylla
Height: 8-15′
Spread: 4-8′
Ponderosa Pine
Pinus ponderosa

Height: 50-60′
Spread: 20-25′
Scotch Pine
Pinus sylvestris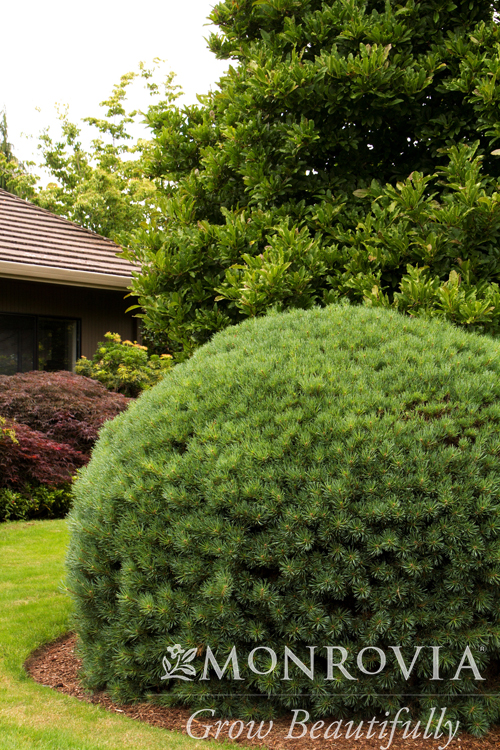 Height: 40-50′
Spread: 20-25′
White Pine

Southwestern White Pine
Pinus strobiformis
Height: 40-50′
Spread: 10-25′

Domingo Pine
Pinus strobus x ayacahuite ´Domingo´
Height: 8-10′
Spread: 3-4′